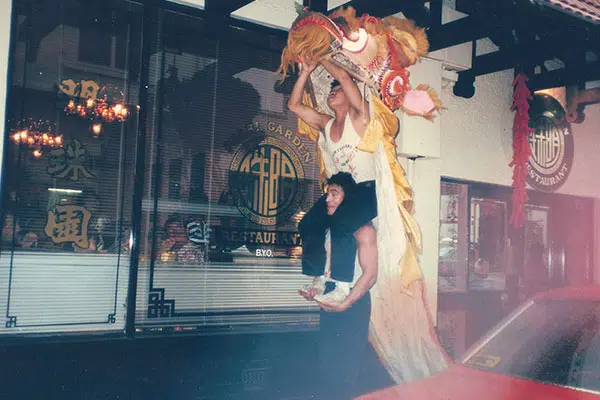 Pearl Garden – our History
Back in 1975, an innovative energetic Mama Kan (Pauline) started a small, intimate restaurant with 8 tables, 30 plates, and 30 bowls.
Pauline (who taught cooking back in Hong Kong) did most of the cooking herself as well as overseeing the daily purchase of fresh produce and occasionally the washing up as well.
She had a vision to introduce a different Chinese cuisine into Newmarket with a variety of dumpling delicacies and wok-inspired specialties.
Following Mama Kan's foundations, Pearl Garden Restaurant was passed on to Chris, Mabel and Eileen Kan in which they still use authentic recipes, good wholesome food, and the freshest ingredients.
On any given day you may see at least three generations of Kans working in the restaurant. Pearl Garden believes the secret to success is ensuring that traditions and quality standards are maintained.
Come into Pearl Garden Restaurant and experience delicious, authentic Chinese cuisine, voted Chinese Restaurant of the Year by Metro Magazine in 2008.
在1975年簡媽媽(Pauline)開始了她的愛心小餐廳,一共有八張檯,三十個碗和三十塊碟。
簡媽媽擁有港色風味的廚藝經驗。她每天為顧客下廚以及挑選最新鮮的材料。她有一個夢想 – 在新西蘭引進不同的港色菜(各種各樣的美味餃子和炒鍋美食)。簡媽媽成功了,現在她的兒女Chris和Eileen繼承了她的基業,他們仍然採用地道的配方和挑選最新鮮的食材為顧客品嘗。
你若在明珠花園,你會看到至少三代簡的成員。明珠花園成功的秘訣是確保傳統和維持品質水準。
我們餐廳獲獎過Metro雜誌投票最受歡迎的中國餐廳。別錯過, 請致電 09 523 3696 來享用我們明珠'桃'園的美味食品!